In the modern world, football is, if not the most favourite, one of the most popular sports. One of the reasons for its popularity is that the game is easily understandable, and people generally love and enjoy what they understand. The beautiful game of football grants the freedom of expression to the players, unlike many other sports that are presently being played all over the world. For instance, in football, a player may shoot, pass, tackle or dribble the ball in any way as he or she pleases, but, in any other sports like cricket and baseball, players do not get that freedom; they are confined to some definite moves. 
Throughout history, many great players came, performed and deceased playing this wonderful game. It has been quite tough to pick from those legends for the list of the top 10 greatest football players of all time. To be noted, in compiling this list, star footballers of the present day like Lionel Messi and Cristiano Ronaldo were not taken into consideration. Only the retired ones, both dead and alive, were considered for the list.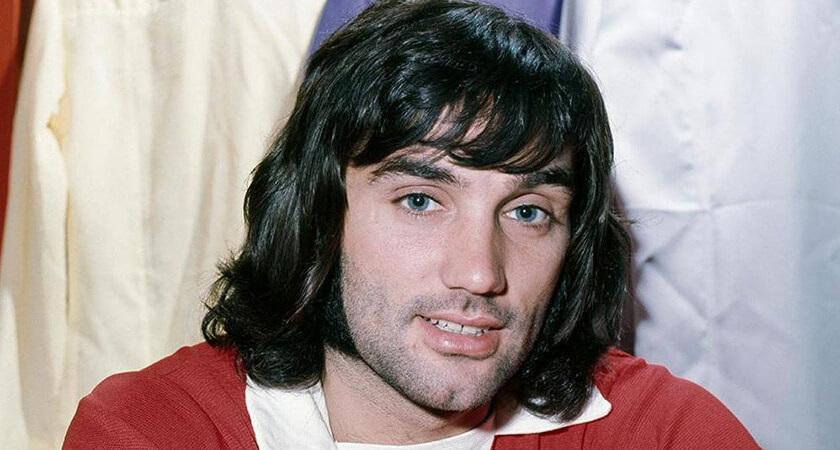 George Best, Northern Ireland
Full Name: George Best
Lifespan: May 22, 1946–November 25, 2005
Height: 1.75 m (5 ft 9 in)
Playing Position: Winger, Attacking Midfielder
George Best was a highly skilled Northern Irish footballer, who played regularly as a winger throughout his football career. He was regarded as one of the best dribblers of his time. Playing for Manchester United, he won two league titles and most importantly, the 1968 European Cup. The year 1968 was probably the best year of his life because it was this year too when he was awarded the Ballon d'Or. In his 470 appearances for Manchester United, George Best managed to score a total of 179 goals. Sadly, he could not showcase his talent in international football because of the fact that his national side, the Northern Ireland football team, has never really qualified to play at the international level. The promising career of George Best had suffered greatly due to his alcohol addiction. His excessive drinking set his career on the course of decline, from which he never really recovered. Finally, at the age of 59, he died from a kidney infection.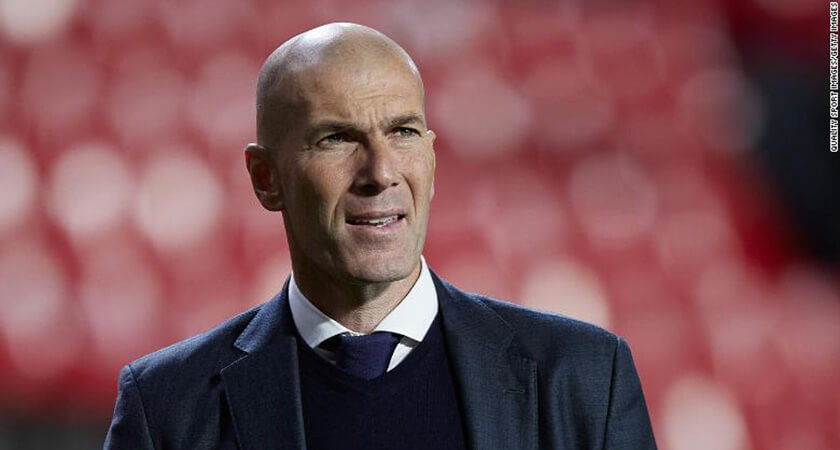 Zinedine Zidane, France
Full Name: Zinedine Yazid Zidane
Date of Birth: June 23, 1972
Height: 1.85 m (6 ft 1 in)
Playing Position: Attacking Midfielder
Zinedine Zidane is the name of an extraordinary player in the history of football, who is best known for his unbelievable ball controlling and passing skills. The world witnessed the best of his performances mostly in the decisive matches, which distinguished him from other footballers of his era. Appearing in 789 matches, the French footballer scored 159 goals as a central midfielder. On the international stage, Zidane, playing for his national side France, took home the 1998 World Cup and the 2000 European Championships. For clubs, such as Juventus and Real Madrid, he was also successful, achieving three league titles and one European Cup. Success followed him even after his retirement. As a manager, he guided the La Liga club Real Madrid to three consecutive European Cups. He is the club's current manager and regarded as one of the most successful managers in the world.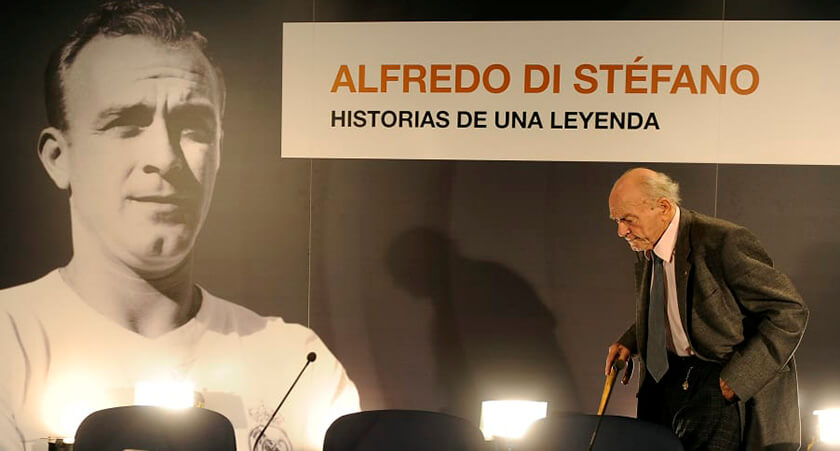 Alfredo Di Stéfano, Argentina
Full Name: Alfredo Stéfano Di Stéfano Laulhé
Lifespan: July 4, 1926–July 7, 2014
Height: 1.76 m (5 ft 9.5 in)
Playing Position: Forward
Alfredo Di Stéfano is a late Argentine footballer and coach, who gains the number 8th spot on our list of the best footballers of all time and the first to appear as a forward. He shared fair deviations with conventional strikers as he used to tackle, pass and control the ball while running all across the ground. He had a great connection with LaLiga club Real Madrid. Appearing in 702 games, he scored 511 goals in total for the club. He aided the club in winning five European Cups by scoring in each of those finals. It is quite obvious how Real Madrid became the most dominant force during his time. Regarded as one of the most complete players in football history, Alfredo Di Stéfano, between 1945 and 1966, managed to collect 13 league titles. But, incompleteness was there in his career as he could not do something incredible for his national team. His only notable achievement for Argentina is a Copa America title.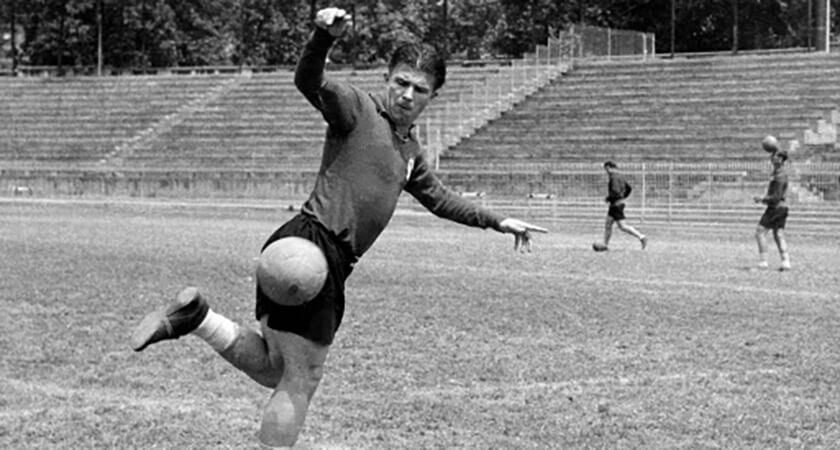 Ferenc Puskás, Hungary
Full Name: Ferenc Puskás
Lifespan: April 1, 1927–November 17, 2006
Height: 1.72 m (5 ft 8 in)
Playing Position: Forward
Ferenc Puskás, a Hungarian-born football player and manager, is known worldwide as the first international football star. He was the outstanding goal machine, with the capacity to make new moves such as the drag-back. From 1943 to 1966, he begged 700 goals in 705 matches. His contribution to LaLiga club Real Madrid was truly incredible. Playing as a forward, he scored enough goals for the club to earn them three European Cups and five league trophies. For his national team Hungary, the superstar also showcased his talent by leading Hungary to the World Cup Final in 1954.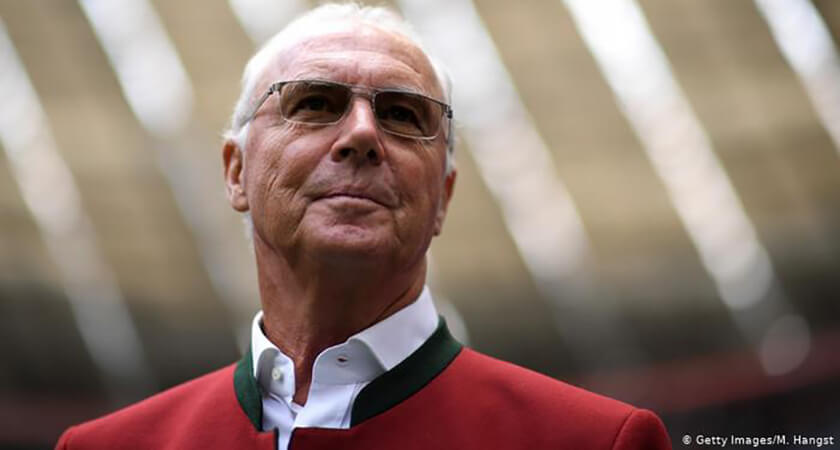 Franz Beckenbauer, Germany
Full Name: Franz Anton Beckenbauer
Date of Birth: September 11, 1945
Height: 1.81 m (5 ft 11.5 in)
Playing Position: Sweeper
The German footballer Franz Beckenbauer was primarily a sweeper, but he contributed to his teams, that he ever played for, in every way possible. It is fair to state that no position was really fixed for him. The ones who had seen him play demonstrated that he played everywhere and in every position. In alliance with dribbling, passing and all-around technical capacity, he was a firm defender and at the same time, a fierce attacker. Participated in 776 matches for Germany and Bayern Munich, Franz Beckenbauer scored a total of 111 goals, which is a very impressive record for a sweeper. His noteworthy achievements include the 1974 World Cup, the 1972 European Championships, three European Cups and eight league titles.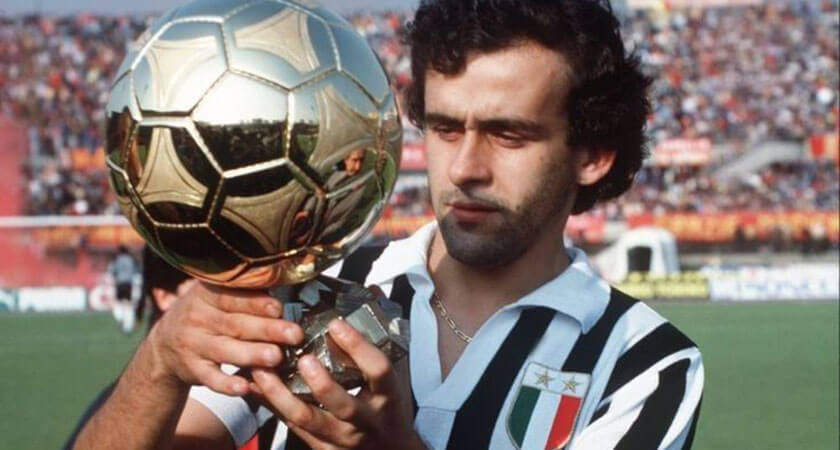 Michel Platini, France
Full Name: Michel François Platini
Date of Birth: June 21, 1955
Height: 1.79 m (5 ft 10 in)
Playing Position: Attacking Midfielder
Michel Platini is a 65 years old former French football player, who is regarded as one of the greatest athletes in the history of the sport. In the football world, he is remembered not just as a player but also as a manager and an administrator. As a player, he was always an aggressive attacking midfielder, who possessed excellent passing skill and goal-scoring ability. He was also a reliable free-kick taker. That's why, he was able to score 353 goals in 652 appearances, in his football career. He did perform exceptionally well for his country, as he scored nine goals that took France national football team to the 1984 European Championships. He also had a successful club career, with a European Cup and three league titles to his name. 
Zico, Brazil
Full Name: Arthur Antunes Coimbra
Date of Birth: March 3, 1953
Height: 1.72 m (5 ft 8 in)
Playing Position: Attacking Midfielder
Famously known as Zico, Arthur Antunes Coimbra is one of the most prominent Brazilian footballers in football history. His achievements are not impressive to many and thus, they are in favour of not keeping him on any of the top 10 lists of legends. However, his football skills have never been questioned. With extraordinary shot-making, ball-controlling, heading and free-kick abilities, Zico, playing for various sides, scored a total of 527 goals in 769 matches. Probably the best performance of the attacking midfielder happened in the 1981 Intercontinental Cup, when he made his opponent team, Liverpool Football Club, looked like an amateur one. A few other accomplishments of Zico include the South American equivalent of the European Cup, the Copa Libertadores, and four league titles.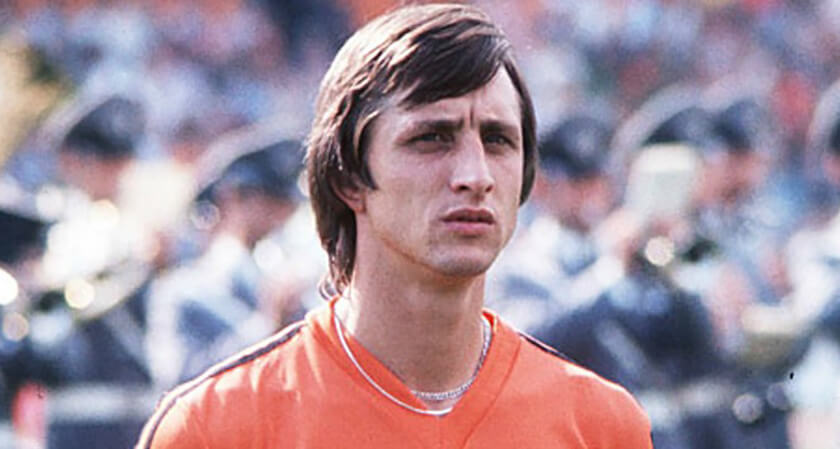 Johan Cruyff, Netherlands
Full Name: Hendrik Johannes Cruijff
Lifespan: April 25, 1947–March 24, 2016
Height: 1.78 m (5 ft 10 in)
Playing Positions: Forward, Attacking Midfielder
Johan Cruyff is a Dutch football forward who is widely recognised for his all-around skill, versatility and creativity. He had been honoured with the Ballon d'Or not once, but three times, in 1971, 1973, and 1974. He was also voted as the European Player of the Century in 1999. This total footballer with supreme goal-scoring ability scored 401 goals in 710 matches. In his successful footballing career, Johan Cruyff lifted three European Cups and ten league titles. But, unfortunately, his international career was not productive at all. He could not win an international trophy for his country.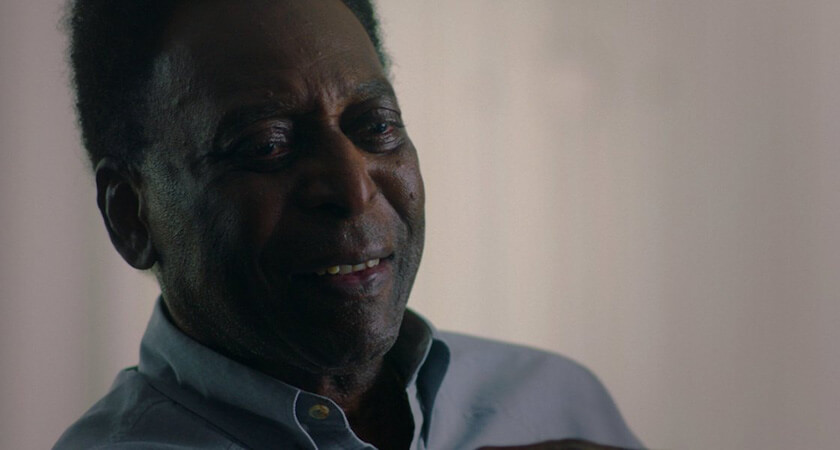 Pelé, Brazil
Full Name: Edson Arantes do Nascimento
Date of Birth: October 23, 1940
Height: 1.73 m (5 ft 8 in)
Playing Positions: Forward, Attacking Midfielder
Edson Arantes do Nascimento, famously known as Pelé, is a Brazilian former football player, who is regarded by many as the greatest player of the game of all time. Throughout history, he has been one of the most popular figures of sports in the world. He debuted for the Brazil national team at the age of 16. He did something spectacular for his country that none had ever done before. He won the FIFA World Cup for Brazil three times, in 1958, 1962 and 1970. He lifted two Copa Libertadores and five league titles, as well. Pele was gifted with such football skills as power, strength, speed, passing and dribbling and therefore, it was easy for him to make innovative moves. No wonder why there were varieties of goals in his pocket. During his football career, he participated in 1,366 matches and scored 1,282 goals. All of these incredible achievements placed him among the legends of the sport.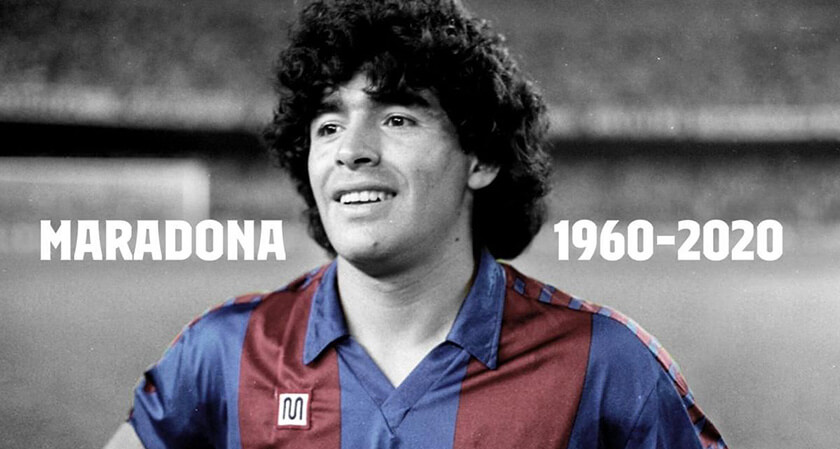 Diego Maradona, Argentina
Full Name: Diego Armando Maradona
Lifespan: October 30, 1960 – November 25, 2020
Height: 1.65 m (5 ft 5 in)
Playing Positions: Attacking Midfielder, Second Striker
Diego Armando Maradona, an Argentine footballer and manager, is arguably the greatest player in the history of football. He was one of Argentina's star football players, whose talent was widely recognised by the lovers of the game. He was blessed with unique passing, crossing, dribbling and goal-scoring abilities. Playing as an attacking midfielder, he scored 345 goals in 680 appearances. Notably, Maradona was not as privileged as Pelé, in many ways. Still, he left his mark in the football world by taking part in numerous matches for his country and the clubs. For Argentina, he won the 1986 World Cup and for Napoli, he won a UEFA Cup. He also lifted three league titles during his club career. His second goal against England in the 1986 World Cup was voted as the FIFA World Cup 'Goal of the Century' in 2002 and it was definitely the greatest ever goal of his career.
Original Content Link: https://howtheyplay.com/team-sports/Top-10-Best-Football-Players-Of-All-Time