David Beckham
David Beckham is a style icon who seems to get better with age. This 44 years old former English footballer has a unique taste of fashion which is adored and followed by many around the world. Along with his signature hairstyle, Beckham's items of clothing have always been in great demand. So, there is no shock that his capsule collection at H&M has become a success. He is also a successful underwear model as he has been labelled the best underwear model in the world by ace designer Tommy Hilfiger. Beckham is very experimental as far as his everyday look is concerned. We have seen him in a variety of clothes including the classic appearances in suits. He has been a great father and idol to his kids and they seem to follow his footsteps not only in just style but also his prosperous career.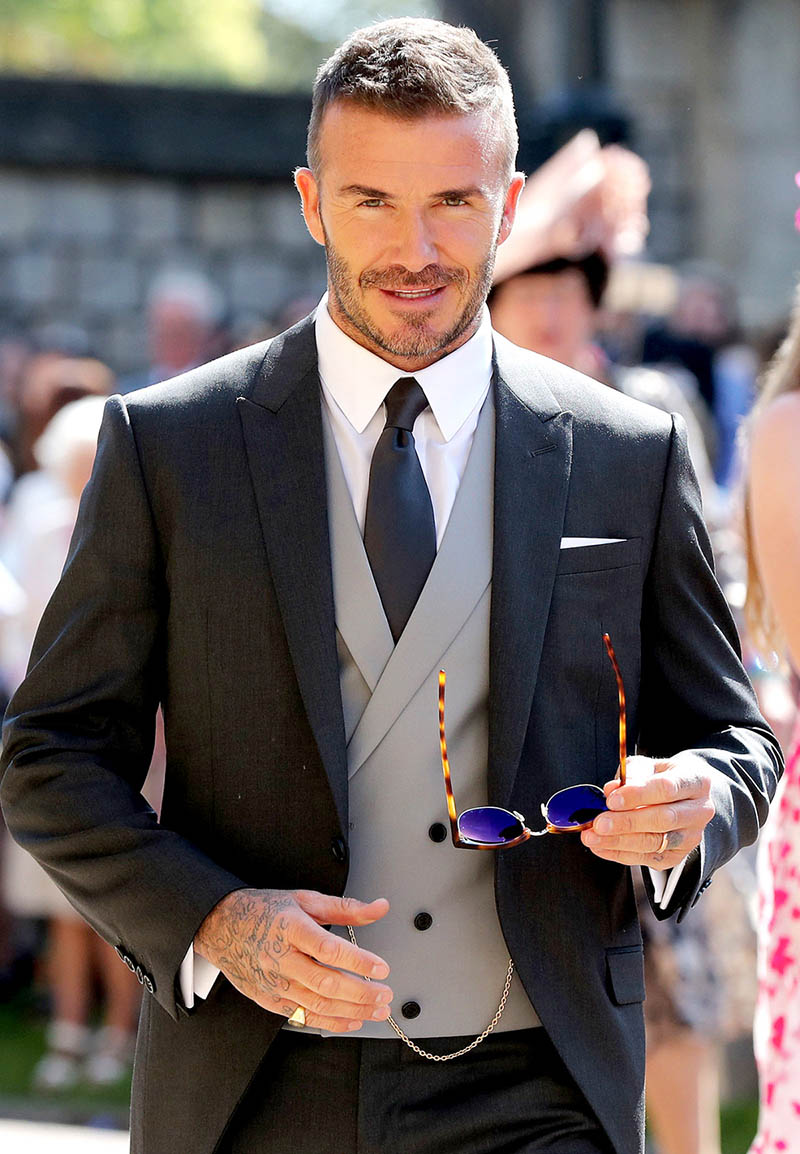 Cristiano Ronaldo – Juventus
Cristiano Ronaldo (CR7) is perhaps the most stylish footballer at the present time. Currently playing for Juventus Football Club, this Portuguese goal-scoring machine is regarded as one of the best footballers of all time. With the current net worth of $450 million USD, this well-shaped football player is often spotted to be covered in the most exquisite of designer outfits and accessories. While t-shirts and jackets and skinny jeans are very common in his appearance, Ronaldo occasionally presents himself with smart casual designer suits.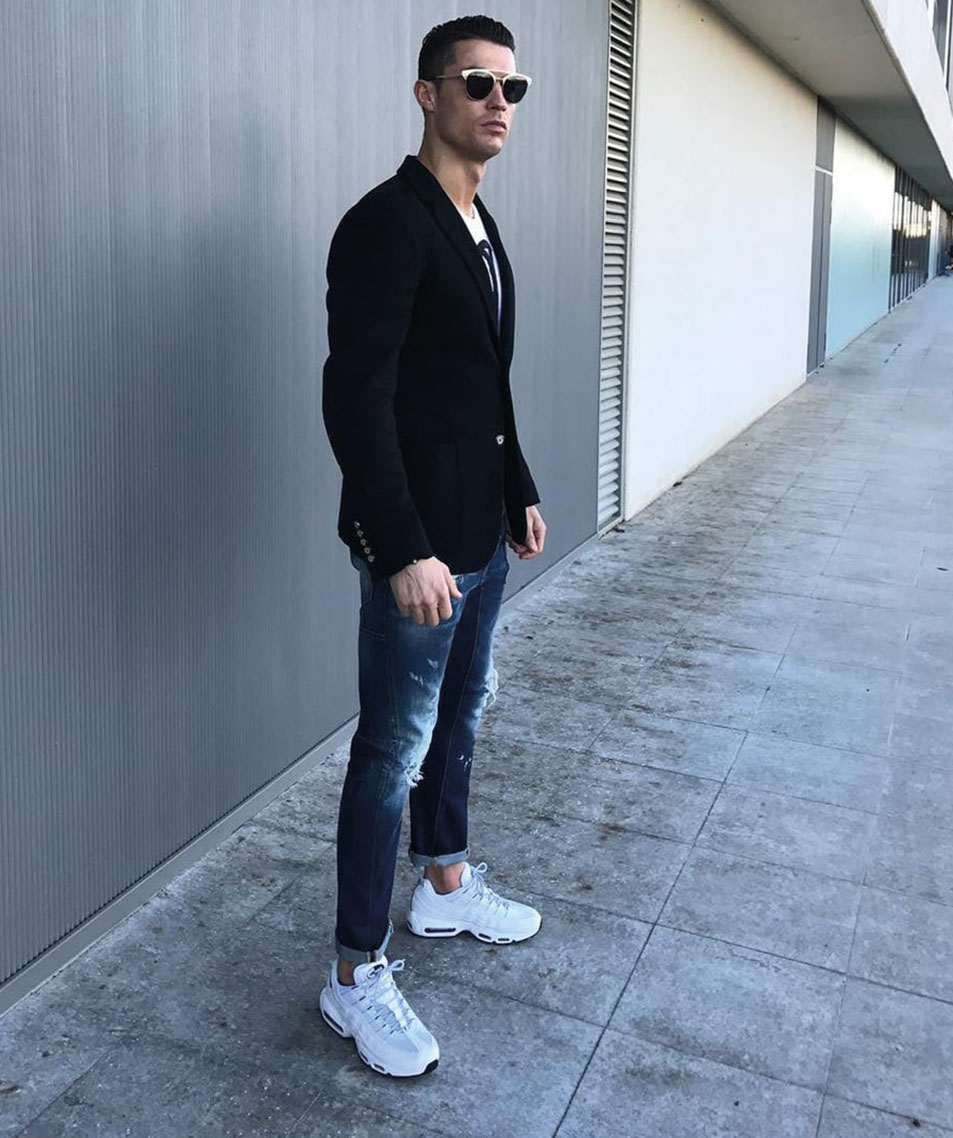 Lionel Messi – FC Barcelona
Lionel Messi, the master of the game, is one of the greatest footballers of all time, if not the greatest. This 32 years old Argentine football player plays for both the Argentina national team and the Spanish club Barcelona. He may not be the most stylish footballer, but he is fashionable enough to catch the attention. It is quite evident that his looks are improved after Barcelona F.C. has announced its partnership with Thom Browne, a New York-based menswear and womenswear brand owned by the man himself (Thom Browne). The living football legend has his own premium lifestyle brand and to get his trademark clothes, hitting or just shopping online from the Messi Store is recommended.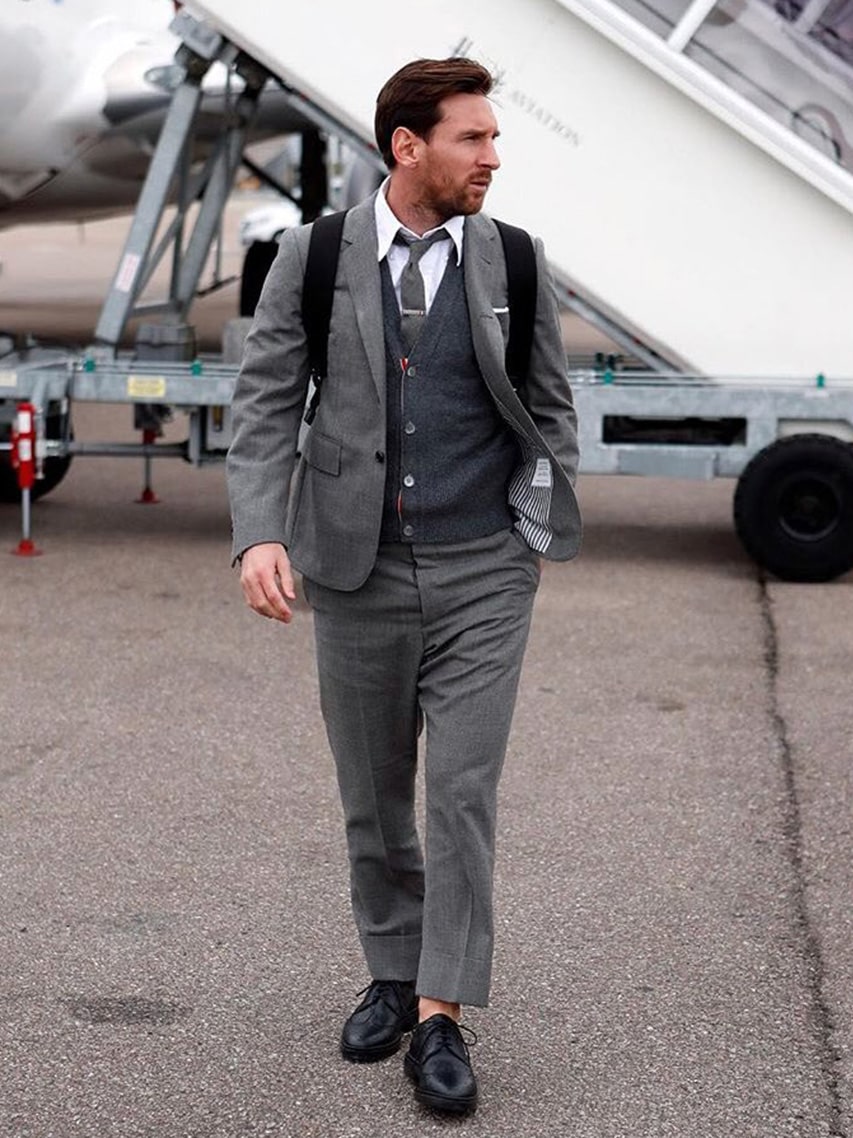 Neymar Jr. – Paris Saint Germain
Playing for the Brazil national team as well as the French professional football club 'Paris Saint-Germain', Neymar Jr is recognised worldwide as one of the best players in the world. The Brazilian star footballer is undoubtedly a fashion icon. Though he is into all sorts of fancy, designer and branded clothes, he seems to be particularly interested in such brands as Louis Vuitton and Balmain. He is not shy of wearing high-priced garments which reflect the fact that he is one of the most expensive players in the world.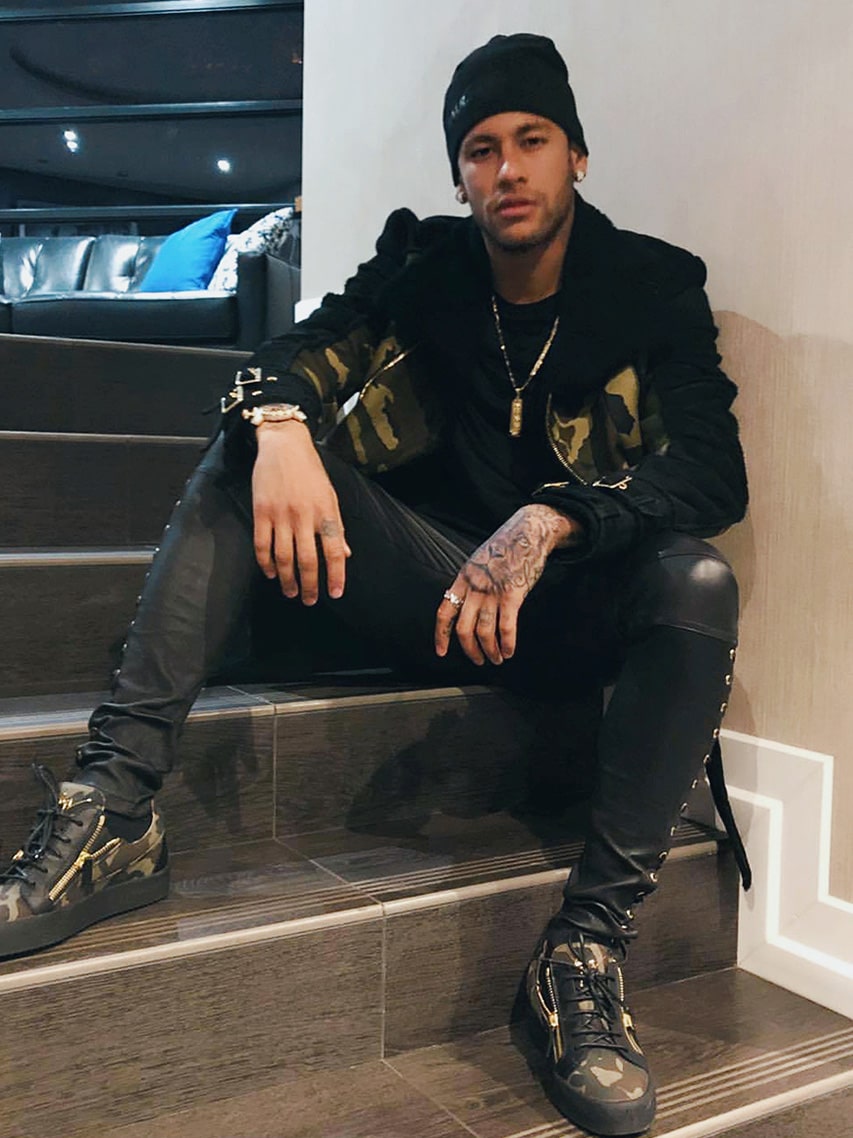 Kylian Mbappe – Paris Saint Germain
Kylian Mbappé is a well known French football player who plays for Paris Saint-Germain Football Club and the national team of France. He is globally recognised as the youngest French footballer to score a goal or more in a world cup tournament. He is also the second teenager after Pele to score in a World Cup Final. His achievements like these make him the most valuable teenage footballer in 2017 with a €180 million transfer payment. Mbappé is a very fashionable athlete and just like any youngster of his age he appears to be fond of streetwear and branded sneakers: mainly Nikes and Off-Whites. He is also seen wearing hats with 'KM' written on them, which is as all know the short form of his name.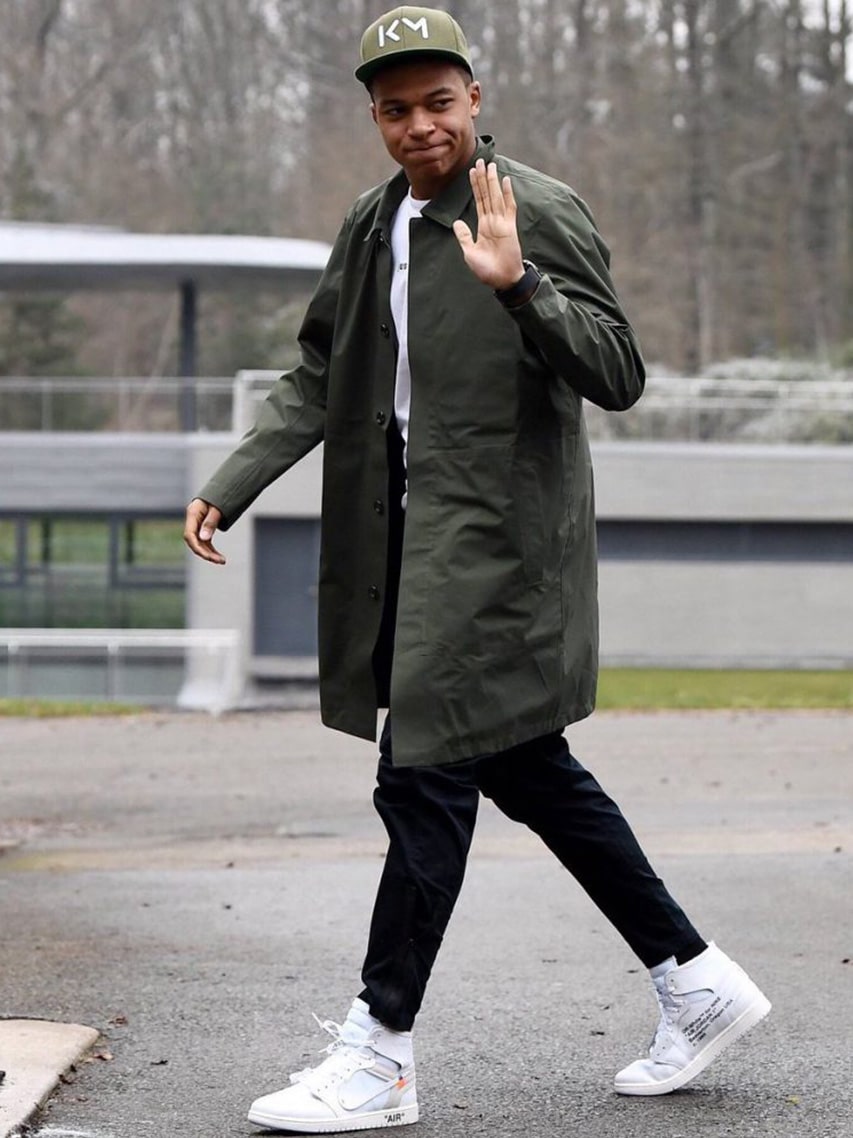 Sergio Ramos – Real Madrid
Known for his aggression in the field, Sergio Ramos captains both Real Madrid, a Spanish professional football club and the national team of Spain. Earlier in his football career, this Spanish football player was not as stylish as he appears nowadays. It can be said his sense of fashion has developed with his age. Unlike some football players who usually go after flashy streetwear, Ramos has always been a man of class and elegance. This well-grown legend of the game knows exactly how to dress in public and often spotted with clothes and accessories from world-famous brands like Hugo Boss, Gucci and Dolce & Gabbana. Fur coats, associated with the Italian mafia, are also a part of Ramos stylish look.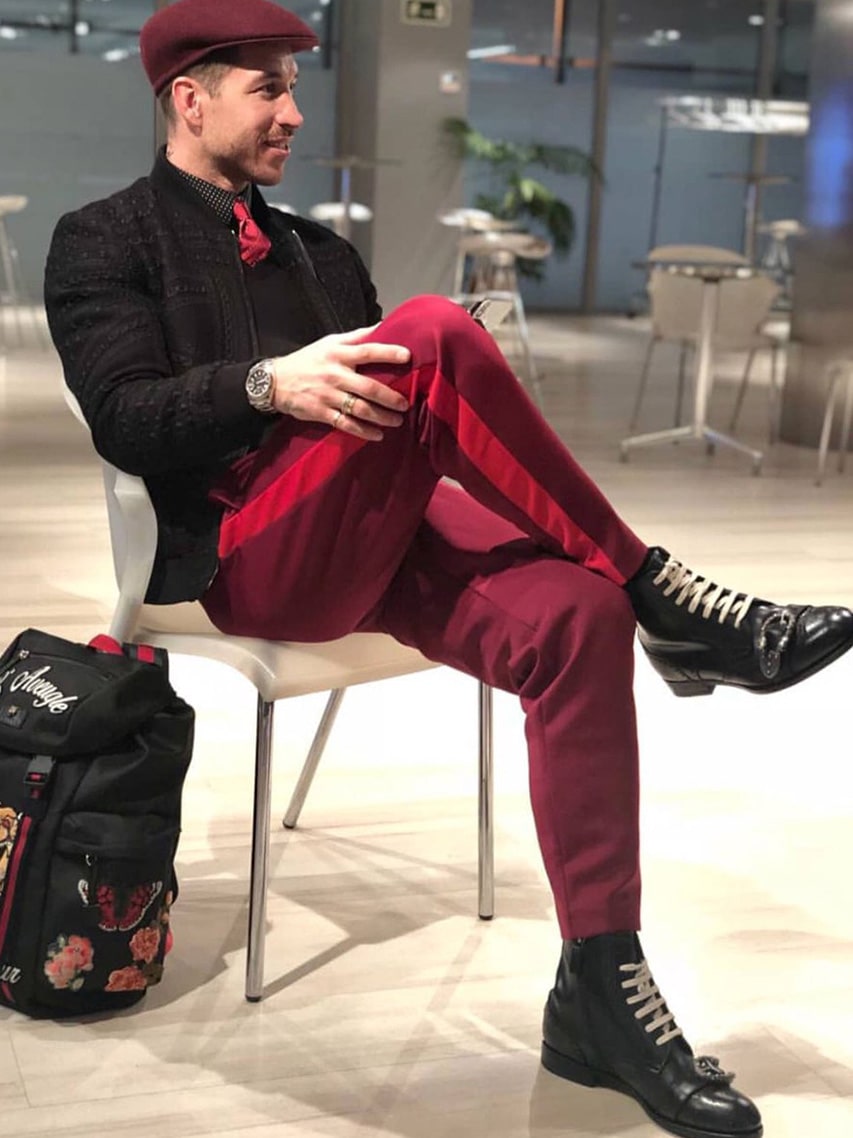 Jerome Boateng – Bayern Munich
Jerome Boateng is a German well-trained footballer playing as a defender for his national team and FC Bayern Munich. He is certainly of the most stylish football players from his country with some serious fashion sense. He, indeed, has an extensive collection of clothes and shoes of various well-known brands including Supreme, Balenciaga, Balmain, Off-White and Nike. For a nerdish look, Jerome Boateng is oftentimes seen running and walking around with his elegant eyewear on.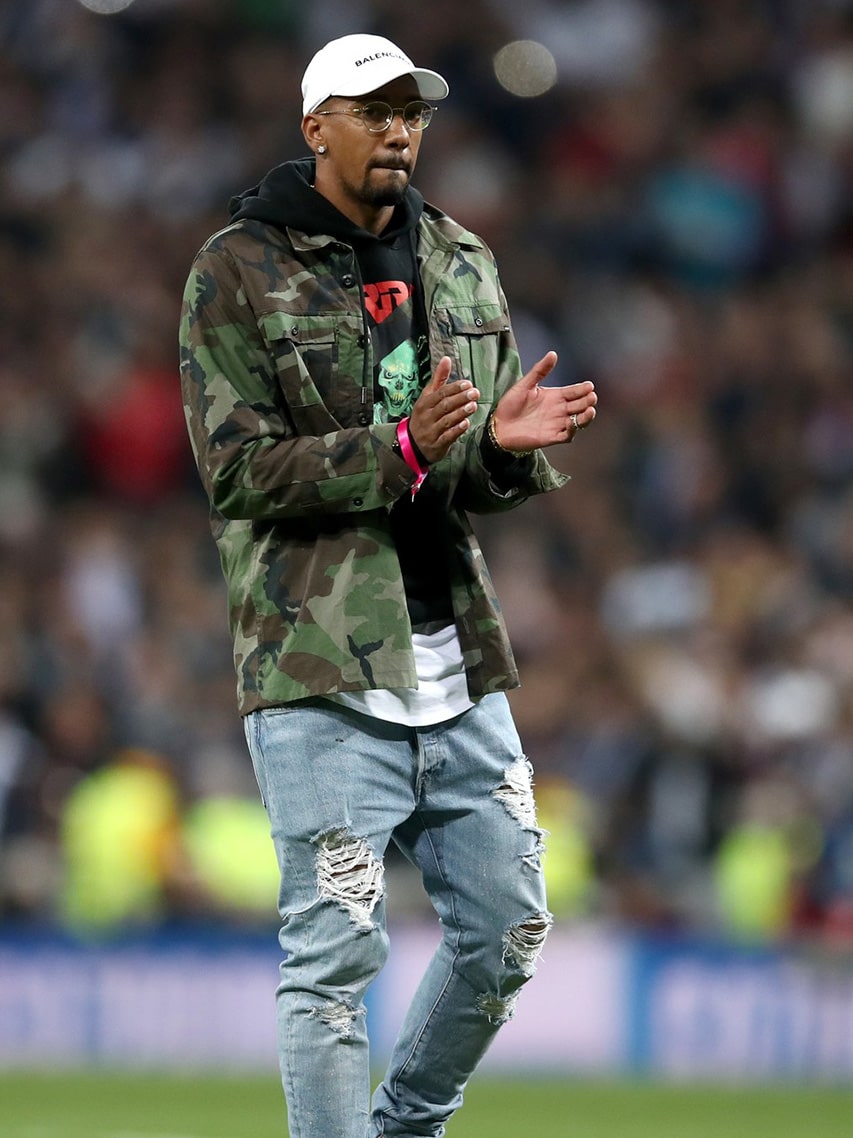 Memphis Depay – Olympique Lyonnais
Memphis Depay is an accomplished football player who plays for the Netherlands national team and Lyon, a French professional football club. He is also a musician who particularly interested in Hip-Hop or Rap music. He has emerged as a fashion guru swiftly after posting a video in a sumptuous red silk jumper suit on his Instagram celebrating a milestone of 500k followers. He has been in association with many top fashion brands such as Louis Vuitton, Gucci, Fendi and Goyard. The Dutchman is fond of doing fashion with bags of various kinds and he continuously changes them like he changes undergarments.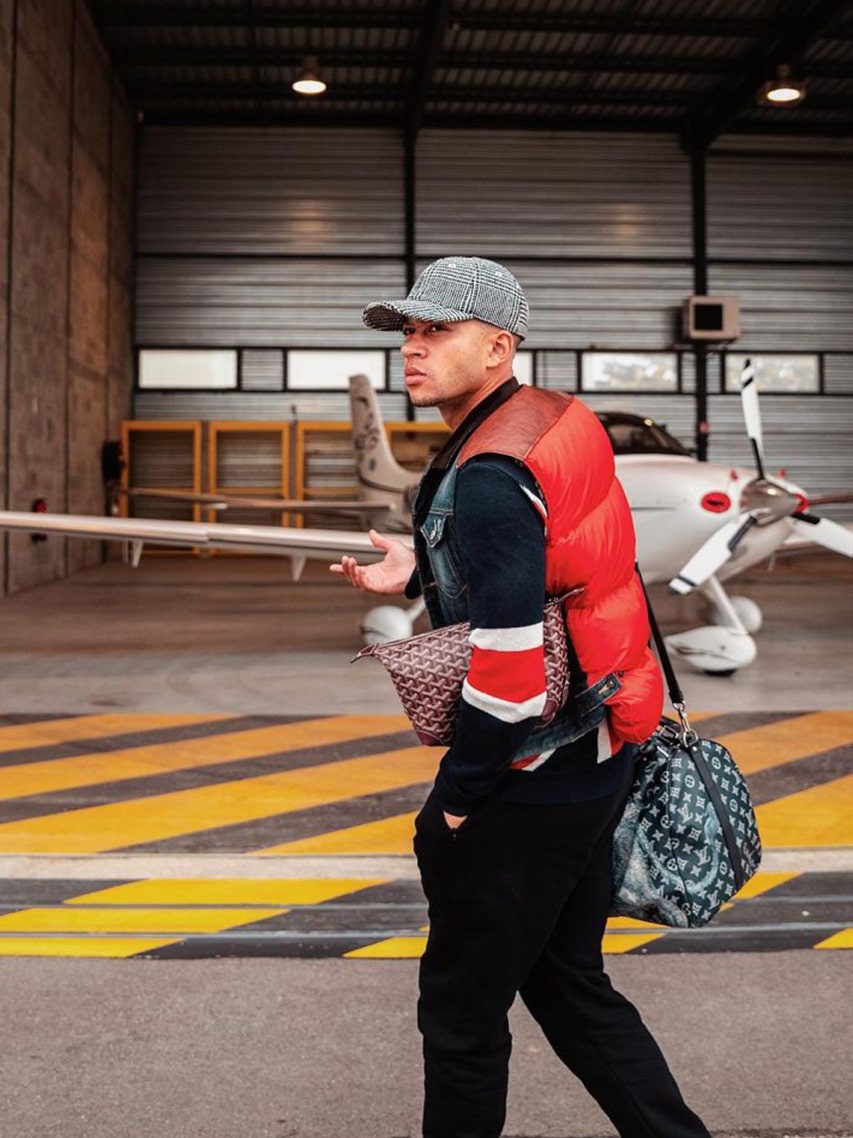 Paul Pogba – Manchester United
Paul Pogba is a French professional football player who plays for his country and the English football club 'Manchester United'. Although he is frequently compared to David Beckham, he has his own way of doing fashion and his dress up and hairstyle always catch the eyes of the media. His individual style, which features his constantly changing hairstyle and renowned clothes brands like Gucci, Dolce & Gabbana, Supreme x Louis Vuitton, Givenchy and Yeezy, is often referred to as the "Pogswag".  
Hector Bellerin – Arsenal
Hector Bellerin is an important team member playing a right back or wing back for English Premier League club Arsenal and the Spain national team. His strong sense in fashion forces him to follow the path of a supermodel while playing football at his best. As a matter of fact, he walked at Virgil Abloh's debut 2018 runway show for Louis Vuitton in Paris. This Spanish footballer is an admirer of well-recognised fashion designer Raf Simons and a lover of fashion houses or companies like Balenciaga, Off-White, Fear of God and KidSuper. Commonly, his individual style involves loose-fitting shirts and jackets and slim-fitting jeans which are cropped a bit above the ankle.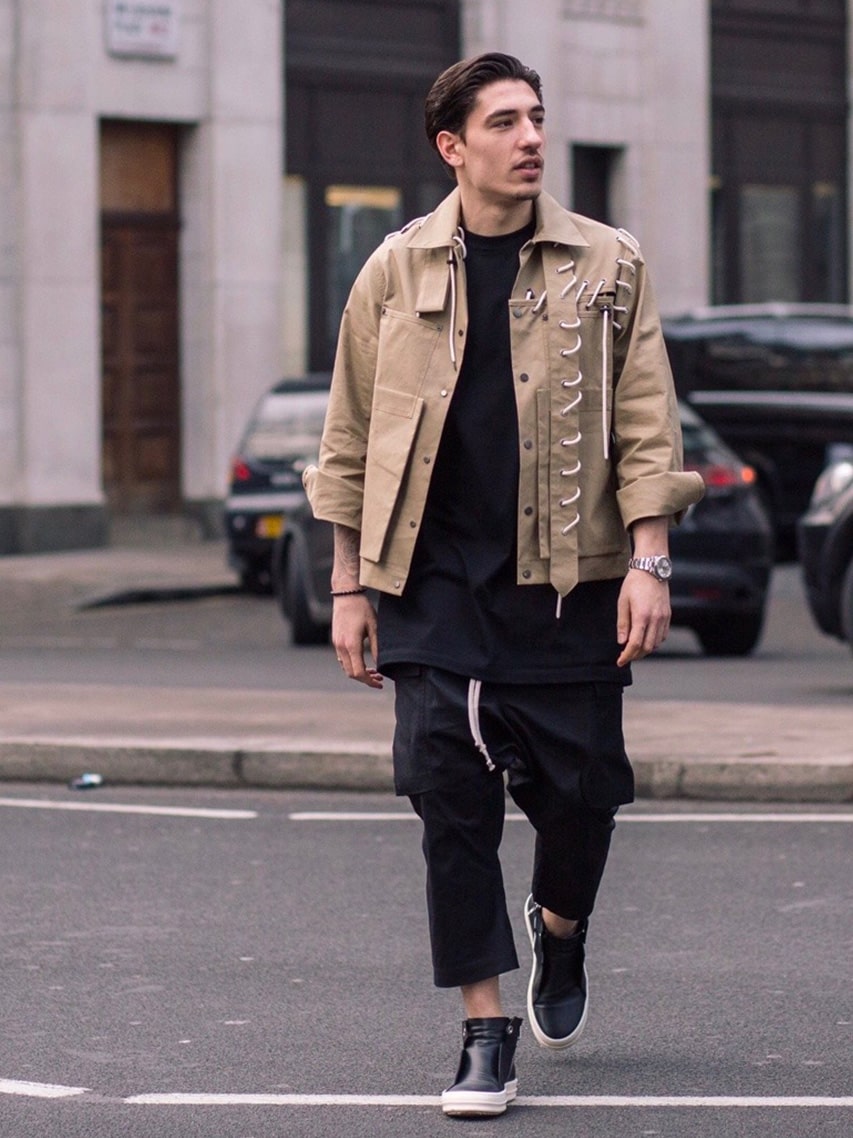 ---
---